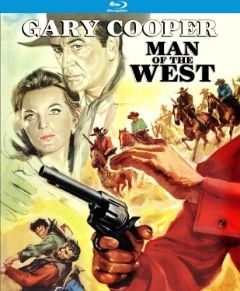 The weight of multiple converging histories hangs heavy on the heart of Anthony Mann's last great film,
Man of the West
. Released in 1958, the project marked a spiritual culmination of many interrelated cinematic careers and concerns. For one, studio filmmaking of the sort which Mann helped popularize was on the wane, staring down an upcoming decade in which the production, distribution, and artistic disposition of popular cinema would drastically change. Likewise, the film's star, Gary Cooper, would feature in only a few more films, succumbing to prostate cancer just three years after its release. And while Mann would make a handful of subsequent films, including one more western,
Man of the West
carries with it an unshakeable aura of finality in its world-weary temperament, bringing a genre which would quickly find new modes of expression—whether in the mold of a spaghetti, revisionist, neo, or acid western—to its logical endpoint.