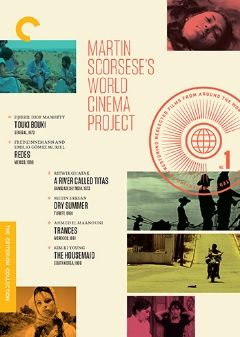 Martin Scorsese remains the most quintessentially American of American filmmakers. Save for a couple of stopovers in more exotic territory, the now 71-year-old filmmaker has concerned himself almost exclusively with the cultural trials and spiritual tribulations that have helped shape our modern social hierarchy. From the guilt-ridden intimacy of his 1967 debut,
Who's That Knocking at My Door
, to the epic chronicle of economic larceny occurring among the financial elite in this year'
s The Wolf of Wall Street
,
Scorsese has displayed an unparalleled obsession in his depiction of America's dubious past, while managing to celebrate the moral and cinematic freedom that such a contradictory history affords. And yet it could be argued that Scorsese's greatest gift to contemporary cinephilia has been his ongoing commitment to preserving and restoring important works from regions far outside our borders with the World Cinema Project.