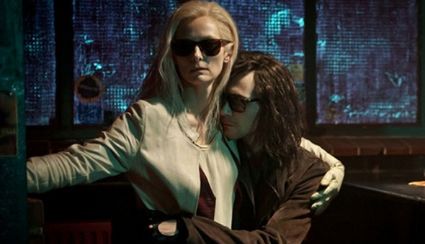 Considering the genre's proliferation across various mediums over the last few years, it's perhaps appropriate that Jim Jarmusch would now indulge the impulse to direct a vampire movie. After all, vampires have traditionally been regarded as the most suave, most elegantly withdrawn of all horror myths, and for over 30 years now, Jarmusch has been the most naturally cool, unconsciously influential of American filmmakers. Many of his characters proceed stoically, silently, and aloofly; this is their lot, however natural.
Only Lovers Left Alive
, then, seems like an inevitability for the independent iconoclast as much as it does an odd genre diversion.