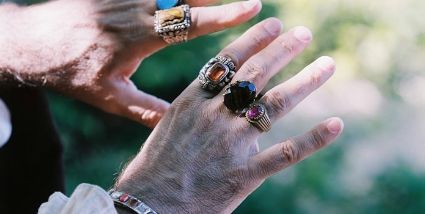 The Toronto International Film Festival has traditionally defined itself by its inability to be easily defined. Simply put, it's a festival with an identity crisis. The sheer breadth of the line-up all but guarantees this designation, with 400+ films spread over 10 days and across multiple programmes and sub-sections. Converging for the festivities is an array of journalists, bloggers, and industry professionals (not to mention the public), all with opposing agendas and assignments.
For those who like to take the road less travelled, it's easy to focus on less widely documented films from the world and experimental ends of the cinematic spectrum. Luckily, many of the bigger titles anchoring the TIFF lineup already premiered at the Venice Films Festival over the last couple of weeks, and LWLies has dutifully reported on many of them, including
Gravity
,
Under the Skin
, and
The Wind Rises
, among others.
Our weekly TIFF dispatches, therefore, will focus whenever possible (some things, after all, are just too big to ignore) on fringe titles from the Masters, Wavelengths, TIFF Docs, and Contemporary World Cinema strands of the festival.
TIFF's first week (or really, half-week) was highlighted by one film in particular, Catalan director Albert Serra's staggering Story of My Death, which won the top prize at this year's Locarno Film Festival. An impeccably realised riff on period piece traditions, the film takes as its subject two literary figures (Casanova and Dracula), then reconsiders and retrofits their personas into a deviously vulgar display of lasciviousness and tragic comeuppance.
Nearly matching Serra's accomplishment are two very different though, coincidentally, co-directed films, Stephanie Spray and Pacho Velez's
Manakamana
and Ben Rivers and Ben Russell's
A Spell to Ward Off the Darkness
. The former, the latest work to come out of Harvard's Sensory Ethnography Laboratory (the same programme that produced last year's Wavelengths highlight,
Leviathan
), is a deceptively simple exploration of an enclosed space, in this case a cable car traveling hundreds of feet above Nepal's Trisuli Valley, into which passengers enter and exit, sometimes conversing, sometimes sitting in silence. The latter, meanwhile, forgoes such linearity in favour of an increasingly visceral triptych narrative that follows a mysterious loner from the margins of a commune to a trip into the wilderness to, finally, the confines of a rock club where our unnamed guide performs as part of a black metal quartet.
The free form intuitiveness of
A Spell to Ward Off the Darkness
is matched in creativity, if not transcendence, by another duo, Filipino experimentalist Raya Martin and Canadian critic and filmmaker Mark Peranson, whose film,
La Última Película
, loosely interpolates Dennis Hopper's infamous 1971 film
The Last Movie
as both a piece of film criticism and a meta comedic pillaging of the directorial process (it's also, notably, one of only two features being presented on celluloid at this 'film festival').
Coincidentally, one of Martin's forebears, Lino Brocka, has received concurrent retrospective treatment with a restoration of his little seen but highly influential 1975 film
Manila in the Claws of Light
, which, year of production notwithstanding, should remain one of this year's major highlights as it continues to travel the festival circuit. A coming-of-age tale set against a backdrop of social oppression and sexual repression,
Manila
paradoxically breathes with a youthful vitality rare for a film made under such conditions.
Political and societal circumstance, meanwhile, take on a grave consequence in one of this fest's other notable features, Chinese documentarian Wang Bing's four-hour
'Til Madness Do Us Part
, an observational record of a mental hospital for both the criminally insane and psychologically unstable. A typically demanding work,
'Til Madness…
is nonetheless one of Wang's most heartrending works and a portrait of a system too financially preoccupied and uncaring to support its own medical institutions.
Most of the festival's other early highlights have come in the form of short and medium length works, such as Peter Hutton's
Three Landscapes
, a cross-continental consideration of labourers and their routine tasks set against far larger backdrops, Nathaniel Dorsky's light and dark diptych,
Spring
and
Song
, and David Rimmer's restored 1970 short,
Variations on a Cellophane Wrapper
, which submits a looped image of a female factory worker to an array of analogue effects. Safe to say no such antiquated technology was utilised in
Real
, Japanese genre master Kiyoshi Kurosawa's first full-on flirtation with horror in a number of years. While not an unqualified success,
Real
provides enough unexpected twists while maintaining a solemn poise to mark it a slight return to form after the scattershot
Penance
(2012).
Poise and restlessness, however, ultimately hinder two other anticipated titles, French provocateur Catherine Breillat's personal yet sterilely presented
Abuse of Weakness
and Russian shapeshifter Alexey Fedorchenko's intermittently stimulating, consistently offbeat staging of random niche cultural rituals,
Celestial Wives of the Meadow Mari
. This hodgepodge assemblage of genres, aesthetics and, indeed, quality, is indicative of TIFF on the whole, however, where just an initial four-day burst of premieres and programmes can yield a potent concentration of artistry, audacity, and even apathy. [
LWL
]