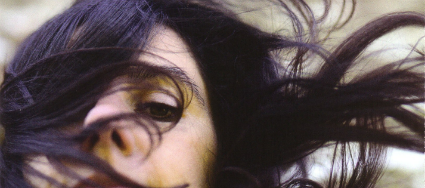 Note: For archiving purposes, I've included my personal contributions to this feature below. Please follow the link provided in the introduction to read the entire feature.
"As promised, here's our very late mid-year reckoning, pt. 2:
the top 10 albums of the year so far
. The most intriguing observation I can offer here relates to statistics. Whereas our film list was topped by Malick's transcendent 'Tree of Life,' which many of our staffers (rightly) picked as their personal number one, the top spot-holder here didn't earn that designation from any of us. It's the album most everyone at InRO just really likes—and considering all our genre biases, even that level of consensus means something. Even still, here's to the possibility that 2011's true great uniter is still on the horizon."
Sam C. Mac
[Feature by InRO Staff] [
InRO
]
01. Colin Stetson
:
New History Warfare, Vol 2: Judges.
Most would've pegged the breakout indie artist of the year to be a viral-baiting pop star in the making or a lo-fi electronic artist with a list of influences hip enough to bait the curious. Instead, it's Colin Stetson, wielding a four foot sax and an intimidatingly titled sophomore album that takes free improv in a more palatable direction without sacrificing its integrity. It's bold and completely airtight from conception to execution. New history is right.
02. James Blake
:
James Blake.
Coming off three unique, compelling EPs, post-dubstep prodigy James Blake did what few would've thought he would on his debut: emphasize a three-dimensional personality. Over stuttering, expansive beats, prudently deployed samples and glacial piano, Blake rewrote his genre with the songwriting sense of a pop troubadour and the voice of an R&B seducer, impacting a new generation of bedroom artists already picking up his thread.
10. Gang Gang Dance
:
Eye Contact.
Three years after the landmark
Saint Dymphna
, poly-world fusionists Gang Gang Dance deploy a glistening array of synths and drum pads on
Eye Contact
, all in service of glass-bottom textures and blinding displays of rock band dynamics. It sounds like the future because they're refracting their ancestors best ideas through a prism of technology, with one finger on the zeitgeist and another on the trigger of a gun pointed straight at those very idols.