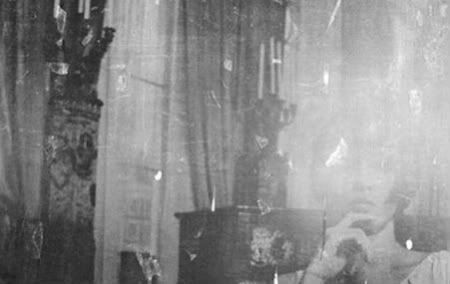 You can go ahead and file this one under "unexpected development." Previously a static drone outfit, New Orleans experimental duo Belong have, with their new track "Perfect Life," apparently taken up the tack of many a recent indie band, grafting synthetic, metronomic percussion under a blanket of soft-focus ambiance, reinventing their MO in all of about two seconds. The results are essentially post-punk, but with its smeared, shadow-y undercurrents, "Perfect Life" probably best slots into the ongoing darkwave revival. Take that how you will, but there's no denying the track falls more in the line with contemporaries such as the Soft Moon and Abe Vigoda Mk 2 than previous peers William Basinski or Tim Hecker.
This is all just aesthetic observation, of course, and in no way an indictment of this potentially worthwhile left-turn. After all, in their brief career thus far, Belong have proven restless, fascinating experimenters: the haunting
October Language
(2006), a kind of Disintegration Loops (2003) for the post-Katrina ambient set, stacked shoegaze drone atop molasses-slow chords, while their
Colorless Record
EP (2008) re-imagined various psych-pop obscurities via laptop digitization. The latter even employed vocals, nicely bridging the gap between what looks to be two very different LPs.
Not unlike the Pains of Being Pure at Heart's recent stadium rock missive, "Perfect Life" sounds determined to break out of the band's previous stylistic niche. It's just as studied and self-conscious a move—perhaps even more so, as this particular strain of gothic new-wave is enjoying a substantial comeback amongst those hell-bent on seeing modern indie continue its entrenchment in the '80s—but to these ears it can't help but feel less interesting. They've got the stylistic signifiers down cold ("cold" being the operative word), but here's the thing. The very fact that I find it difficult not to nod in agreement as each element drops into the tune at exactly the right moment leaves
me
cold: Belong's first two records were unpredictable, left open for the listener to build an emotional connection. Once you get past the dramatic shift in tone, "Perfect Life"'s streamlined construction denies us that unpredictability in favor of something very familiar. [
CMG
]