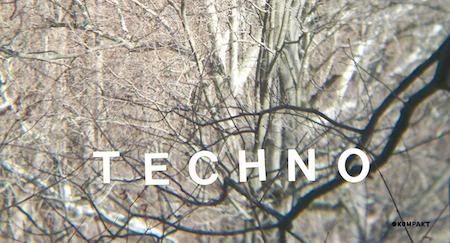 The whole idea behind a "listening party" is admittedly kind of futile. It's certainly admirable for labels or record stores or those with stock in a specific artist to encourage a communal listening experience for a new album in the download era, but it's almost equally ineffectual in regards to detailed appreciation. Not only are you hearing the album in question only once, but depending on the circumstances, the music may have to fight off everything from indifferent crowd noise to questionable equipment playback.
This is what our new releases have been reduced to, then: gimmicks. Sure, gimmicks to help stoke anticipation—and in this sense a gimmick with the added function of re-creating a bit of that album-era aura of discovery—but one so exclusive and random as to not have a whole lot of impact outside of the few individuals genuinely invested in a specific artist. Conveniently, I am one of those people, at least in regards to Animal Collective, and early last week I was lucky enough to attend just such an event for the experimental pop group's most widely accepted member, Noah Lennox, and his newest solo album as Panda Bear,
Tomboy
.
Before I dive into the specifics of what I heard this evening, let me say that this is in no way a critique of
Tomboy
. Despite living in an era of instantaneous opinion, I wouldn't dare relay any kind of in-depth analysis at this point, particularly on just a single listen and let alone on a work carrying such ridiculous expectations. Further, as the event was held at Malo Upstairs Lounge in Silverlake, California, the environment wasn't exactly—as I mentioned earlier—ideal for parsing out minute details through the inebriated chatter of many of the attendees. Instead, I'll simply be outlining the general feel of the album, perhaps pointing out various sonic characteristics along the way, while hopefully establishing a base for what looks to be a familiar if logical extension of some of Lennox's most recent work as both Panda Bear and with Animal Collective.
The first thing you probably noticed about
Tomboy
as bits of information began to be revealed is its fairly traditional eleven song track list.
Person Pitch
(2007), of course, had only seven songs to its name, two of which ran over twelve minutes in length.
Tomboy
, by contrast, works a more structured trajectory, with nearly every song falling in the four minute range, save a semi-brief opener and the comparatively extended penultimate track, "Afterburner" (which, perhaps not coincidentally, seems to be one of the more interesting pieces here). And given the personnel associated with the album, I was keen to hear what (if any) influence the presence of former Spacemen 3 member Sonic Boom had on the final mixes. It turns out that many theories about the record—including some talk about a pronounced techno-bent, spurred on by a recent track being debuted as limited edition single on Kompakt—may ultimately prove…well, if not false, then at least misguided. Below, then, you'll find a brief primer on Panda Bear's
Tomboy
, out April 19th on Paw Tracks.
"You Can Count On Me"
: Working as a short commencement at just over two minutes, "You Can Count On Me" instantly introduces the record's most distinctive characteristic: rhythm. Over a stomp-clamp beat and those soaring, instantly recognizable vocal exaltations, Lennox throws the album's first curveball, confidently intoning what sounds to me like, "You can't count on me," looping the phrase towards infinity as the track ends as quickly as it began.
"Tomboy"
: The album's semi-aggressive title track evidences the tighter structures on display throughout, emanating with revving synths and some uncharacteristically heavy guitar noise. This is the one moment where any kind of Spacemen 3 influence was on display, though as early as we were into the album's runtime, this may very well have been an unconscious reaction to the track's psychedelic signifiers.
"Slow Motion"
: The first of what turned out to be many literal interpretations of
Tomboy's
various song titles, "Slow Motion" features a half-step, slow-mo beat alongside scratch-y percussive accoutrements, spaced-out effects, and drawn-out vocal loops.
"Surfer's Hymn"
:
Person Pitch
is arguably the album that launched the indie world's continued obsession with the beach, and thus it's not hard to read "Surfers Hymn" as an answer to many now-clichéd chillwave gestures. Over some chintzy, twinkling synth work and bustling percussion, Lennox lays down a huge, reverbed-to-hell vocal part that continually reaches new heights until climaxing in wordless abandon. The curtain of synth chimes remain even as the vocals fall away for the track's denouement, the sun setting on one of
Tomboy's
most
Merriweather
-like moments.
"Last Night at the Jetty"
: One of the songs already making the blog rounds, "Last Night at the Jetty" is appropriately moody, with a cavernous, wobbly low-end punctuated by sharp percussive embellishments. The clatter is almost Waitsian as Lennox's constructs a descending vocal run nears the track's end, instantly bringing to mind "I Think I Can" from the
Fall Be Kind
EP (2009).
"Drone"
: Again, this track more or less amounts to what is promised: drawn-out synth lines, elongated vocal drones, and a two-note key variance over which Lennox proclaims, as if half awake, "Now I see."
"Alsatian Darn"
: Aside from the album's more rhythmic feel,
Tomboy's
lyrics sound, if not more personal, certainly more specific than what we've heard from Lennox in the past. "Alsatian Darn" is one of the album's simplest tracks, yet its pointed lyrics lend it an urgent feel. Opening with a great repeating synth phrase and a rudimentary rock beat, the track rises and falls in joyous repetition before a dramatic swell overtakes the proceedings and Lennox belts out an impassioned demand to "Say what it is I want you to say."
"Scheherezade"
: The track that most threw me for a loop as I sat and listened was "Scheherezade," whose title had me geared-up for some sort of Wolfgang Voigt ambient-techno homage. Instead, this is
Tomboy's
wounded-heart moment, a spare ballad comprised of not much more than a molasses-slow key drone, wind effects, and creepy chimes. Easily the album's most conventional track, "Scheherezade" nonetheless provides a breather amidst the album's headlong flow. Not to mention it's just flat-out gorgeous.
"Friendship Bracelet"
: The communal feeling so associated with
Person Pitch
makes its most noticeable return with "Friendship Bracelet." The track loses that album's consistent mix of found-sound effects, but over a wall of drone a backbeat finally emerges with clipped synth and high vocal harmonies. Wordless "ooh-ooohs" continue to carry the track as everything kind of rotates in place in anticipation of the record's final turn.
"Afterburner"
:
Tomboy's
most remix-ready track, the seven minute "Afterburner" bursts forth with an excitable beat and slashing sound effects. The escalating beat sequence is easily the record's most danceable, building momentum with Lennox's extended, layered vocal melodies. The track eventually breaks free of its creator, riding out its instantly infectious beat for an extended coda. It's hypnotic, undeniably effective stuff—don't be surprised if this track spawns its own remix EP within six months of the album's release.
"Benfica"
:
Tomboy's
slow-burning yet triumphant closer, "Benfica" opens with mass, almost choir-like vocals and minimal backing. The panned vocals create another moment reminiscent of a windy night sky, and as the track victoriously climaxes with yet another very melodious swirl of unidentifiable sound, it's clear we've arrived at the end of another carefully plotted song cycle from one of modern pop's most intriguing artists. His is a welcoming, contagious sound, and one designed to revisit over the course of many listens and many years. We may all hear
Tomboy
at different moments and in different conditions, but the cumulative effect of this music should be enough to bring us together—at least in spirit. [
CMG
]