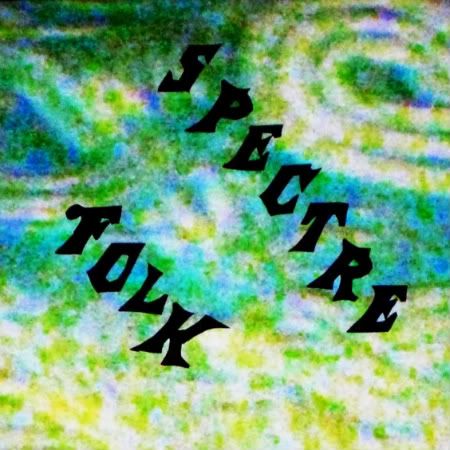 I've been nominally aware of Spectre Folk for a little while now, mostly through my ongoing fascination with Pete Nolan's full-time gig as drummer in the shape-shifting avant-rock crew Magik Markers, but until recently never took the time to listen to much of the man's unquenchable solo output. His enticing new live band configuration is what finally piqued my interest-- comprised of Nolan, Sonic Youth's Steve Shelley, and New York Times food critic (!) Peter Meehan, Spectre Folk is set to play some CMJ showcases this month in and around Brooklyn. The SY connection isn't too surprising, seeing as how Lee Ranaldo produced and played on the Markers' 2007 album,
BOSS
, but the inclusion of Meehan is just one of those awesome connections that seemingly only happen in the New York underground. Anyway,
Altered Zones
recently pointed the way to this video for Spectre Folk's dreamy "Burning Bridge", from their 2009 album,
Compass
. And a couple of clicks around the interweb also turned up this
Village Voice interview
with Nolan about the project and the formation of his band's new lineup.