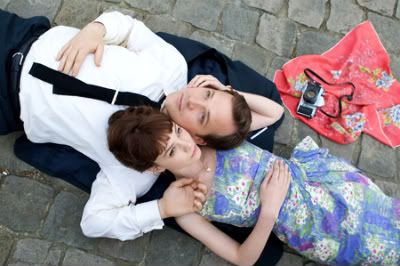 I really have little to say about this morning's SAG nominations. However, there are three things are worth pointing out:
- No
Up in the Air
for Best Ensemble: I wouldn't read too much into this, since all 3 actors earned nods, but it is something to keep in mind as more awards come down the pike.
- Diane Kruger for
Inglourious Basterds
: Here's a left-field nomination, and not an undeserved one. But this is where Kruger's awards run begins and ends. Look for Julianne Moore or Samantha (or both) to make the Academy's top 5.
-
The Last Station
surfaces: Just a couple days ago I wondered aloud where
The Last Station
was in this year's race. Well, both Helen Mirren and Christopher Plummer showed up today, and that is probably all they'll need to get Oscar voter's to see the film and mark their names on the ballot.
(via Incontention)
Best Actor
Jeff Bridges, "Crazy Heart"
George Clooney, "Up in the Air"
Colin Firth, "A Single Man"
Morgan Freeman, "Invictus"
Jeremy Renner, "The Hurt Locker"
Best Actress
Sandra Bullock, "The Blind Side"
Helen Mirren, "The Last Station"
Carey Mulligan, "An Education"
Gabourey Sidibe, "Precious"
Meryl Streep, "Julie & Julia"
Best Supporting Actor
Matt Damon, "Invictus"
Woody Harrelson, "The Messenger"
Christopher Plummer, "The Last Station"
Stanley Tucci, "The Lovely Bones"
Christoph Waltz, "Inglourious Basterds"
Best Supporting Actress
Penelope Cruz, "Nine"
Vera Farmiga, "Up in the Air"
Anna Kendrick, "Up in the Air"
Diane Kruger, "Inglourious Basterds"
Mo'Nique, "Precious"
Best Ensemble
"An Education"
"The Hurt Locker"
"Inglourious Basterds"
"Nine"
"Precious"