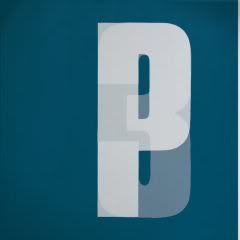 After defining the 1990s trip-hop scene and cementing their legacy as one of the world's most innovative and important bands with their two previous records, 1994s landmark
Dummy
and 1997s self-titled LP, Portishead return 11 years later with a remarkable avant-rock record, one which sees the group removing their signature turntable-scratching, vinyl samples and hip-hop beats in favor of a sparser, heavier, more oblique sound. Utilizing a simple guitar-drums-vox-digital editing setup, Portishead re-build their sound from the ground up on
Third
, diving headlong into harsh industrial rhythms ("Machine Gun"), krautrock grooves ("We Carry on"), free-jazz skronk ("Magic Doors") and even an acoustic ditty ("Deep Water").
Vocalist Beth Gibbons again charts murky and terrifying lyrical waters here, her voice a beacon among the dark and free-form instrumentation. And although the band has excised all remnants of trip-hop,
Third
is still an album built primarily on it's low-end, with songs like "Plastic" and "Machine Gun" presenting some of the most inventive electronically manipulated percussion this side of
Kid A
.
Third
is easily the most dynamic record Portishead have ever recorded, a perfectly modern reinstatement for a band that has always played by it's own unique set of rules while never letting themselves fall victim to over-saturation. They've certainly never been dictated by the current "sound", and with
Third
, one of the year's most stunning records, they've dropped yet another out-of-left-field album full of wonder, bewilderment and glorious noise.
Highlights: "Silence", "Plastic", "We Carry On", Machine Gun", "Magic Doors", "Threads"
"Machine Gun"
"We Carry On"
"Plastic"
"Magic Doors"