I've been pretty vocal about my dissatisfaction with the year 2008 in regards to film. It should be pretty obvious looking at the thin crop of serious awards contenders this year that '08 will probably go down as the worst year for cinema in almost a decade. Personally, this year was defined more by it's disappointments than anything else.
Slumdog Millionaire
and
Wall-E
, two of the year's most hyped films, left me sadly underwhelmed to say the least. Meanwhile,
The Curious Case of Benjamin Button
and
The Reader
, two of the year's most prestigious adaptations, washed over me in a wave of competence, but not much else. There were exceptions of course, such as
Doubt
and
Revolutionary Road
, a pair of flawed, slightly more high profile releases, both of which powered their way onto my list of honorable mentions by sheer force of their brilliant acting showcases.
If anything, 2008 represented a welcome shift back to pure independent cinema. In fact, the only remnant of Hollywood to be found on my final top 10 list was a genre transcending comic book flick. Everything else kind of just slowly crept it's way up on me over the year, resonating for unexpected reasons but firmly planting themselves in the soil of my memory. Even
Man On Wire
,
The Visitor
and
Paranoid Park
, three films that just missed out on top 10 placement, fit the bill perfectly. So I guess it shouldn't surprise me that as I look back at these 15 films, the year doesn't seem quite as negligible as I've made it seem, and in honor of the modest intentions of a majority of the following films, I've attempted to keep my thoughts succinct and to the point. Enjoy.
Honorable Mentions:
Doubt
(John Patrick Shanley)
Man on Wire
(James Marsh)
Paranoid Park
(Gus Van Sant)
Revolutionary Road
(Sam Mendes)
The Visitor
(Thomas McCarthy)
--------------------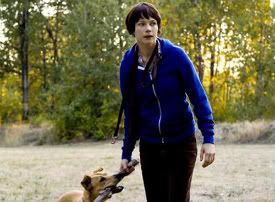 10.
Wendy and Lucy
(Kelly Reichardt)
Another quietly poetic film from the director of the equally commendable
Old Joy
,
Wendy and Lucy
tells the seemingly simple tale of a young drifter named Wendy and her lost dog Lucy. We rarely see human relationships drawn with as much heart as these two characters, let alone a girl and her dog. Michelle Williams stars in a wonderful performance as Wendy.
--------------------

9.
Let the Right One In
(Tomas Alfredson)
A stoic, bone-chillingly sparse Swedish vampire film that is as beautiful as it is thought provoking. Featuring two mesmerizing performances from a couple of very young child actors,
Let the Right One In
takes the best of horror conventions and transforms them into something approaching perfection. There are a number images in this film that I will never forget.
--------------------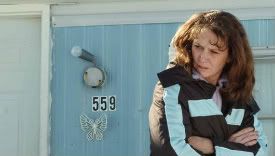 8.
Frozen River
(Courtney Hunt)
Perhaps 2008s most welcome debut, Courtney Hunt's
Frozen River
is a compelling portrait of a woman trying to financially provide for her children at any costs. The film is grounded by a subtle yet uncompromising performance by Melissa Leo, and Hunt's script and bare-bones directing style elevate this little film via a lived-in authenticity and a unique aesthetic look.
--------------------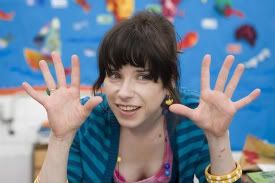 7.
Happy-Go-Lucky
(Mike Leigh)
A provokingly up-beat film from director Mike Leigh,
Happy-Go-Lucky
and it's breakout star Sally Hawkins can, for some viewers at least, move from giddy optimism to outright annoyance. I personally saw it as a film about a woman so intrinsically good natured that she can almost blind herself to life's ills. When the film unexpectedly climaxes, it reveals a deep seeded message about relationships and the roles of dueling personalities that should strike a chord in even the sourest demeanor.
--------------------

6.
Rachel Getting Married
(Jonathan Demme)
The French New Wave by way of Robert Altman stylings of
Rachel Getting Married
didn't just reestablish the talents of director Jonathan Demme, but also announced the arrival of Anne Hathaway into the club of accomplished film actresses. Here is one of the year's great performances, yet she never overshadows this strong ensemble of actors.
Rachel Getting Married
is a freely structured, emotionally charged film of immense quality.
--------------------

5.
Milk
(Gus Van Sant)
The year's most purely American film, Gus Van Sant's second of two 2008 efforts stars Sean Penn in towering performance as gay-rights-activist-turned-politician Harvey Milk. The film is a richly detail snapshot of Milk's rise to prominence in late-70s San Francisco, and a telling sign that things really have stayed very much the same in the decades since. James Franco and Josh Brolin turn in polar opposite supporting work, the former as Milk's long-time lover and the latter as the assassin who would ultimately take matters into his own hands.
--------------------

4.
Snow Angels
(David Gordon Green)
Snow Angels,
an early season gem from indie-icon David Gordon Green, wraps a story of contrasting love interests in a blanket of snow and cold-blooded murder. Green depicts an ever-fraying marriage against fresh-faced puppy love, and the actors on either side of the equation - Kate Beckinsale and Sam Rockwell; Olivia Thirlby and Michael Argarano - all turn in career best performances. No matter your expectations,
Snow Angels
will leave its mark.
--------------------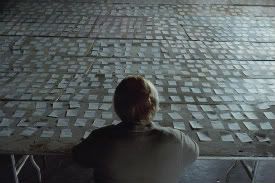 3.
Synecdoche, New York
(Charlie Kaufman)
Charlie Kaufman's head-spinningly original, compulsively watchable ensemble art piece
Synecdoche, New York
, is, even for him, a bit out-there. Fans of the writer's previous credits will have a slight idea of what to expect, but there isn't much to prepare the viewer for this intensely personal trip down the rabbit hole. There wasn't a better stable of notable actresses recruited for any film this year, while the great Philip Seymour Hoffman turns in yet another performance of barely-contained angst and perverse pleasures.
--------------------

2.
The Dark Knight
(Christopher Nolan)
It's easy to label
The Dark Knight
as the best comic book film ever (probably because it is), or even the year's most thrilling entertainment, but it's also an often-times disturbing mirror of modern society. It's not often that a film exceeds expectations to such a degree, but Nolan one-ups the already classic
Batman Begins
for a second entry of daring political parallels, eye-popping stunt work and one of modern cinema's most indelible performances. If nothing else,
The Dark Knight
proves that sub-genres, when handled with the proper care and respect, can be sculpted into the most triumphant of dramas.
--------------------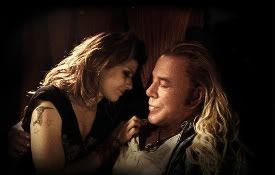 1.
The Wrestler
(Darren Aronofsky)
Director Darren Aronofsky's raw, riveting look at the life of ex-superstar wrestler Randy "The Ram" Robinson was by some margin the year's most heart-wrenching and affecting film. A picture of great emotional weight and countless indelible moments,
The Wrestler's
insight into the soul of a washed-up athlete stands near the top of the greatest character studies ever put on screen. Mickey Rourke's real life parallels to The Ram's character arc adds a degree of uneasiness to his stunning performance, almost as if the actor is commenting on his own time spent in exile. As a local stripper and the only real friend of Randy, the work of Marisa Tomei is equally enthralling, and together these two characters utilize there bodies by different means in hopes of arriving at the same end result.
Aronofsky paints a frighteningly accurate picture of backstage independent wrestling promotions, while any fan worth his salt (and I admit to be a life-long wrestling fan) knows that tales such as these are far too common in the business. As Randy sits at a sparsely attended fan signing and looks around the room at what has become of his contemporaries, it's nearly impossible not to feel for him. His career is all but over, he's lost almost everything that is important to him, including his daughter (played by Evan Rachel Wood), while his passion for the business and the roar of the crowd is literally all that is keeping him alive. Randy's realization of this fact is essential to the film's success, and while often times difficult to watch (both physically and emotionally),
The Wrestler
rewards with both scathing insight and lasting portrayals. As a universal love story, Aronofsky has crafted something close to a human tragedy.