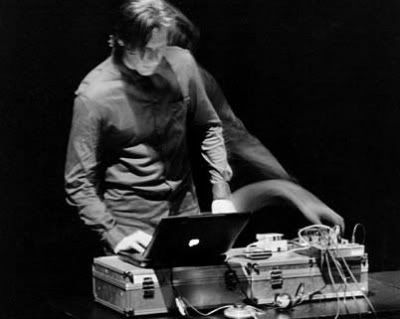 It took til the 11th month of the year, but the best record of 2008 has finally revealed itself. I can't even properly articulate this album's crystalline beauty and mesmerizing pull, and as such I am not even going to offer a full review at this time. We are coming up quickly on Stereo Sanctity's year-end list features though, so I'm thinking I may just save my thoughts on this record as a special surprise for those of you willing to wait for my Top 20 Albums of 2008 list. It took four years of patient waiting on our part for this artist to finally follow-up their last masterwork, and the results here are frequently breathtaking, so I'm sure you guys can wait a few weeks to find out this record's identity. I haven't seen any major reviews of the album yet (it's official release date is this Tuesday the 24th; I just happened to get my copy via import from London a week prior), though I'm sure you can expect to see some widespread critical praise from some of the more eclectic publications out there. Ironically, the record that I was assigned to write about for Pop Matters' year-end best album list, El Guincho's
Alegranza!
, has now been unceremoniously bumped from my final top 10 in favor of this album.
On a side note, next week will be cut short as Thanksgiving approaches. I will be updating Monday and Tuesday like normal, highlighted by a review of Belle & Sebastian's BBC Sessions disc, and then will be signing off for the rest of the week.