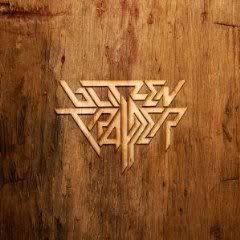 Blitzen Trapper refuse to sit still. They're like an ornery bunch of grade-schoolers let loose in a music class, left alone to recreate from memory any and all genres of music they may have encountered during their lifetimes. The breakthrough third album,
Wild Mountain Nation
, scattered a dizzying amount of genres, from C&W to lo-fi folk to Pavement-aping indie, across a record that never stayed in one place for more than a single song (if even that). The record earned the band a spot on the prestigious Sub Pop label, and they're debut for the Pacific Northwest powerhouse,
Furr
, is surprisingly tame and, for the most part, uniform in sound, at least compared to the try-anything-once
Wild Mountain Nation
. This isn't necessarily a bad thing, as the more southern rock & country inflected
Furr
still carries with it a great deal of melodic ingenuity and genre pilfering to satiate fans of its predecessor.
At the center of each and every one of the 13 songs on
Furr
is Eric Earley and that malleable voice, which can take on characteristics of an impressively wide array of famous singer-songwriters. There's Eric Earley as Neil Young on "Not Your Lover", as Bob Dylan on "Sleepytime in the Western World", as John Lennon on "Love U", and even Michael Stipe on "God & Suicide", but despite all the vocal signposts, Earley still manages to enthrall through his sheer enthusiasm. This is a band and a musician that clearly loves to make music, but no matter how derivative they occasionally sound on
Furr
, they succeed because everything they do is so instantly familiar and inviting.
Despite the more consistent overtones,
Furr
still features a number of tracks that would have fit nicely on
Wild Mountain Nation
, particularly "Gold & Bread" and the wonderful "War on Machines". There isn't anything quite as single-worthy as
Wild Mountain Nation's
title track or "Sci-fi Kid", but the Angels of Light-worthy "Black River Killer" can stand up to either, as it may be the most chillingly direct song they've recorded thus far. It is easily the highlight of
Furr
, and a good representation of the more subdued sonics of the record as a whole. Overall, this isn't quite as strong a record as
Wild Mountain Nation
, although your preference will probably come down to your tolerance for some unfortunate AOR moments that crop up towards the end of the record.
Personally, I enjoyed the scatter-shot nature of
Wild Mountain Nation
, and in the end I feel like
Furr
could have used a few more of those type curveballs to keep the listener off balance.
Furr
is a perfectly listenable album on all counts however, with a few stellar tracks that are easily hummable and a joy to listen to, though I doubt the record shifts half the units that the self-released
Wild Mountain Nation
did, despite the band's increased promotional push. This probably isn't quite the record fans expected from Blitzen Trapper at this point, but what in the band's past would have you think they could be so easily pegged?
Highlights: "Sleepytime in the Western World", "Black River Killer", "War on Machines"
"Gold for Bread"
"Black River Killer"