I've expressed my discontent with the 2008 music landscape for months, although I have to say, as I put together my Top Ten Lists for Pop Matters last week, I was pleasantly surprised to find my lists quite strong in their entirety. Not '07 strong mind you, but not as disappointing as I had come to expect. What 2008 has had though is a constant influx of strong records that many folks paid little attention to. If nothing else, '08 was a
deep
year for music, and right now I'd like to highlight ten records that won't make my upcoming list of the Top 20 Albums of the year, but more than merit consideration, despite the cold shoulder some of them received.
In alphabetical order:
David Byrne & Brian Eno -

Everything That Happens Will Happen Today
Yes, this is an altogether different record from
My Life in the Bush of Ghosts
, Byrne and Eno's first collaboration from 1981, but I was still surprised at the somewhat muted response to this wonderful electro-pop record. Byrne's pipes are in prime form, and Eno still creates some head-turning soundscapes. It was self-released and recorded on their own terms, and as a result, it works wonderfully as undiluted modern pop music.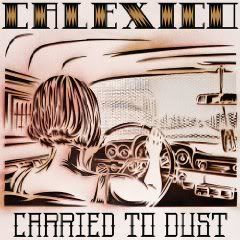 Calexico -

Carried to Dust
Almost every Calexico record could be considered underrated, but
Carried to Dust
, coming a couple years after the more straightforward
Garden of Ruin
, was a nice return to their Southwestern Mariachi music that we've come to most readily associate with the band. They've made a couple better records, but I'd say
Carried to Dust
is perhaps the best starting point for the curious among you.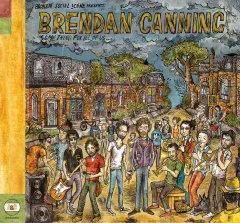 Brendan Canning -

Something for All of Us
Kevin Drew's solo album got tons of hype last year, and even cracked a few top ten lists, but I've listened to
Something For All Us
more consistently and grown to love it in ways that I never did with
Spirit If...
(although I admire that record a great deal). Canning is certainly the secret weapon in Broken Social Scene, and with
Something for All of Us
, he continues to prove it time and again.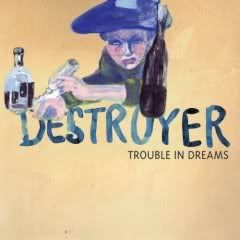 Destroyer -

Trouble in Dreams
Destroyer's Rubies
was a huge critical darling, and
Trouble in Dreams
, while admittedly not as strong, still holds within it's disorienting world great rewards. Dan Bejar's labyrinth wordplay is on full display, and the tricky arrangements he has been leaning on lately are brought to their logical ends. Bejar may spread himself to thin between his many projects, but it's with Destroyer that he releases his most substantial work.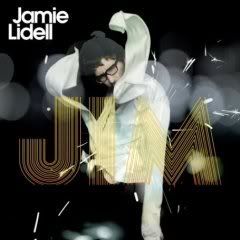 Jamie Lidell -

Jim
Whenever a song comes on from
Jim
, I stop and wonder why the record wasn't fawned over the same way
Multiply
was in 2006. Perhaps familiarity with the Jamie Lidell sound, but still, there is still no one out there currently making soul music with this much, well, soul. Lidell is an outrageous personality, and as the title suggests,
Jim
is his most personal musical statement to date.
Stephen Malkmus & the Jicks -

Real Emotional Trash
Even I took this record for granted, and I'll be the first to admit it. I awarded
Real Emotional Trash
2 1/2-stars upon my initial review, referring to it as wanky and unfocused. However, eight months and dozens of listens later, those very characteristics have slowly turned into attributes, as I have continually reached for this record when fed up with the current influx of buzz bands. It's not the best Malkmus solo joint, but it may very well be the most interesting.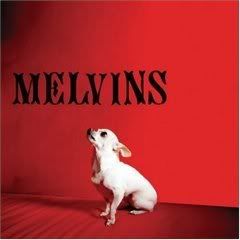 Melvins -

Nude With Boots
I originally gave
Nude With Boots
a perfectly content 3-star review, but I now take it back. This is a guns-blazing, kick-ass, 4-star record if there ever was one. Melvins are in a amazingly rewarding career renaissance right now, and you'd be foolish not to take notice. This is among the best heavy records of the year. I love it.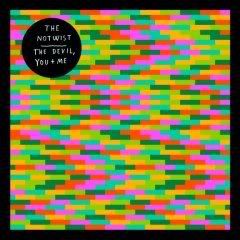 The Notwist -

The Devil, You + Me
Neon Golden
is an impossible record to exceed, and bearing that in mind, there is no reason to discount the Notwist's beautiful new record,
The Devil, You + Me
. It's front-loaded for sure, but the more methodical back half holds some equally worthwhile rewards. We waited six years for this record, there is no use in dismissing it so offhandedly.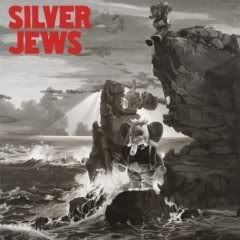 Silver Jews -

Lookout Mountain, Lookout Sea
I'll fully admit that this is the slightest and most casual Silver Jews record to date, but since when is a man getting his life together and celebrating his new found inspiration a bad thing? The lyrics are a little goofy for David Berman (who is deathly serious most of the time), but
Lookout Mountain, Lookout Sea
is adventurous, listenable and altogether enjoyable from start to finish. And although it may not show up on my list, "Suffering Jukebox" is among my favorite individual tracks of the entire year.
Stereolab -

Chemical Chords
The Sea and Cake's
Car Alarm
got a lot of worthy accolades this year for exceeding the expectations of a group who had become overly consistent, at times almost to a tee. Stereolab fall into a similar line with the Sea and Cake, but
Chemical Chords
didn't receive a fraction of the goodwill
Car Alarm
did. After a couple a middling records, Stereolab re-embraced immediacy and pop structures, resulting in quite possibly the band's best record since their mid-90s heyday.
Were there any albums release in 2008 that you felt were particularly underrated/overlooked? Let us know in the comments.