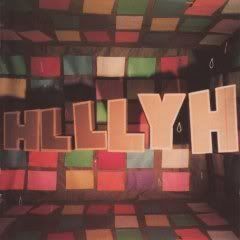 Following the loss of a couple key members, Los Angeles psychotics the Mae Shi expand their lineup and refocus, narrowing their flurry of ideas down to what they know best: short-circuiting guitar pyrotechnics, hyperactive rhythms, look-ma-no-hands song structures and burping electronics. Save the 11 minute electro-funk workout slapped directly in the middle of the record, everything is gold.
Highlights: "Run to Your Grave", "PWND", "Book of Numbers"
RIYL: Super Furry Animals, Les Savy Fav, Deerhoof, Enon
Video - "Run to Your Grave"
"Lion & Lamb"
"Run to Your Grave"
Myspace - The Mae Shi