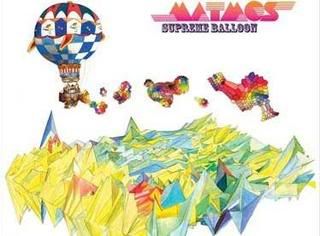 The Matador blog has
posted
a brand new MP3 from the forthcoming Matmos record,
Supreme Balloon
. The track, perfectly titled "Rainbow Flag", is a buzzing, bleeping, "all synthesizer", semi-pop number, and a jaunty about-face from the tweaked nightmare of 2006s great
The Rose Has Teeth in the Mouth of the Beast
.
These guys have always seemed way ahead of their time, crafting mind-numbing concept albums around near-impossible samples (read: animal intestines, surgical violence), but here they seem pleasantly at ease with the idea of rather straightforward electronic pop. If you've never heard Matmos before (shame on you), then this would seem like as good a place to start as any. (via Forkcast)
MP3: Matmos - "Rainbow Flag"