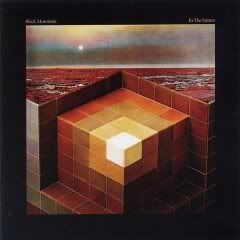 Epic sophomore effort from the psych-rock behemoths in Black Mountain. With ten lengthy songs (one stretching past the 17 minute mark), things grow rather tedious and same-y by the second half the record, yet the first half pummels with the even the best moments on their debut. And it simultaneously features the best and worst prog-rock cover art I've seen in a while.
Highlights: "Stormy High", "Angels", "Wucan"
RIYL: Led Zeppelin, Deep Purple, Yes, Black Sabbath
"Stormy High" (live on Conan O'Brien)
"Angels" (unofficial fan video)
"Stormy High"
"Tyrants"