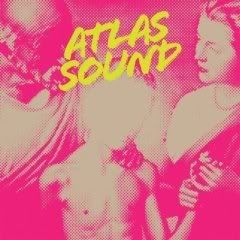 Solo ambient-pop debut from Deerhunter frontman Bradford Cox, who mixes the psychedelic guitar textures of his full-time band with indecipherable loops, tape edits and treated instrument effects, all of which wash over his heavenly, reverb-laden vocals.
Let the Blind
is a dream-like 14 song suite split between Cox's pop and ambient impulses, yet both work together as unified whole, resulting in what is sure to be one of 2008s most exquisite albums, spawned from the singular mind of one of this generations most talented artists.
Highlights: "Recent Bedroom", "River Card", "Scraping Past", "Ready, Set, Glow" "Bite Marks", "After Class"
RIYL: Deerhunter, Brian Eno, Function, Fennesz, Spacemen 3, Spiritualized, M83
Video - "River Card" (unofficial fan video)
Video - "Recent Bedroom" (live)
Video - "Bite Marks" (live)
Myspace - Atlas Sound