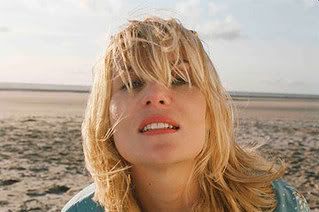 The nominees are:
Paul Thomas Anderson -
There Will Be Blood
Joel & Ethan Coen -
No Country for Old Men
Tony Gilroy -
Michael Clayton
Sean Penn -
Into the Wild
Julian Schnabel -
The Diving Bell and the Butterfly
We have reached the turning point of this year's awards race with the announcement of the 2007 Director's Guild of America nominees. It is vitally important to remember that the DGA is the most reliable predictor of the eventual Oscar Best Picture lineup (but take note, not necessarily Best Director). What we learned today is pretty simple:
No Country for Old Men
,
There Will Be Blood
and
Into the Wild
are locks for Best Pic nods, as well as Best Director notices (all well deserved). On the other hand, the chances of
American Gangster
and
Sweeney Todd
coming through have all but vanished. I don't think box office alone can bring Ridley Scott's film any love, and
Sweeney Todd
, while still a threat for a director's bid, will probably have to settle for tech nods.
The remaining two slots for Best Pic aren't as secure however. Let's start with
Michael Clayto
n. I have been holding back all season on predicting the film for a Best Pic nod because it didn't feel quite right to me, but the film's wide support across multiple branches bodes well for it's inclusion. The only thing about
Michael Clayton
that makes me hesitant is the Academy's preferential ballots, which only take into account #1 and #2 votes. I have no doubt that
Michael Clayton
will show up on a lot of ballots, but will it secure spots at the tops of voter's lists? Maybe, maybe not, but going against the numbers at this point would be foolish.
The Diving Bell and the Butterfly
however is in the exact opposite position: It is a beloved film, one sure to garner many #1 votes. The snag? It's a foreign language film, and it is extremely difficult to breakthrough to the final five when your film is not in English.
Pan's Labyrinth
couldn't quite do it last year, and I'm still not convinced that
Diving Bell
can either. What is assured for the film however is Julina Schnabel's nomination for Best Director, a consolation traditionally given to critically acclaimed foreign and/or divisive American films (
Mulholland Dr.
,
City of God
,
Vera Drake
and
United 93
all spring to mind from this decade alone).
So right now I'm predicting a 4/5 split between the DGA and the Oscars. The two film's vying for
The Diving Bell and the Butterfly's
slot are
Juno
and
Atonement
, the latter of which just hasn't been able to buy a break yet.
Juno
has all the heat right now, and Jason Reitman isn't looking like a Best Director threat of any kind, so it seems entirely plausible that
Juno
gets into the final five and forfeits it's Directors slot to Julian Schnabel.
Juno
is also looking good for the Golden Globe for Best Picture (Comedy), a PGA nomination (if not a win) and a sure-fire winner for the Original Screenplay Oscar, not to mention it's great run at the box office so far. Granted, it's really hard for me to not predict
Atonement
in any major category, but right now I don't see it pulling through anywhere significant. The Academy does love British-centric films, but no SAG nominations? No love from the BFCA? And now Joe Wright being shut out here? Not a good sign.
Of course things could change, although with the cancellation of the Globes ceremony, there isn't much left to influence voters before their ballots are due (by week's end mind you). Either way, I'll have a complete revamp of the predictions chart up by Friday, after the remaining Guilds weigh in.