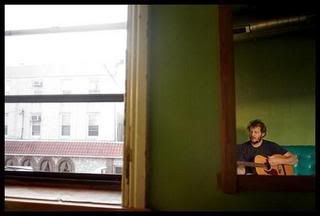 Not too long ago, Justin Vernon (formerly of DeYarmond Edison) went solo and adopted the Bon Iver moniker. He then proceed to record a collection of hushed folk songs in a Wisconsin cabin. The result?

For Emma, Forever Ago

, one of the most understated and beautiful folk records of the year. Unfortunately, the self released disc was pressed in super limited quantities, and as a result copies remain scarce. Thankfully, Justin has constructed a Virb.com page, where the entire record is streaming. I've been listening non-stop, and I recommend you do the same. Note: Jagjaguwar will be re-releasing the album in early 2008.