Palm d'Or
44 LUNI, 3 SAPTAMINI SI 2 ZILE

(

4 MONTHS, 3 WEEKS AND 2 DAYS

)
Directed by Cristian Mungiu


60th Anniversary Award
PARANOID PARK


Directed by Gus Van Sant


Grand Prix
MOGARI NO MORI

(

THE MOURNING FOREST

)
Directed by Naomi Kawase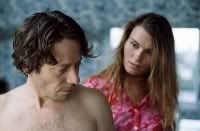 Best Director
Julian Schnabel for
LE SCAPHANDRE ET LE PAPILLON (

THE DIVING BELL AND THE BUTTERFLY

)


Best Actress
Jeon Do Yeon for SECRET SUNSHINE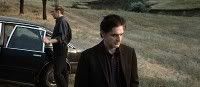 Best Actor
Konstantin Lavronenko for

IZGNANIE

(

THE BANISHMENT

)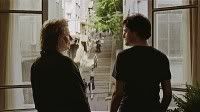 Best Screenplay
Fatih Akin for

AUF DER ANDEREN SEITE

(

THE EDGE OF HEAVEN

)




Reaction:


I was really hoping that the early buzz for the Coen Brothers'

No Country For Old Men

would translate to their second Palm d'Or, but it didn't quite happen. Perhaps the jury wanted to spread the wealth, seeing as the Coen's have owned this festival for over 15 years, having taken home the Palm d'Or, Best Director and Best Actor for

Barton Fink

, Best Director for

Fargo

and co-Best Director for

The Man Who Wasn't There

(shared with David Lynch for

Mulholland Dr.

) Just the fact that a Coen Brother's film has strong early buzz is good enough for me.

Gus Van Sant is no stranger to Cannes either, having won the Palm d'Or for

Elephant

a few years back. His new film

Paranoid Park

looks fantastic. Then again, everything Van Sant does is worth checking out (don't believe me, go rent

My Own Private Idaho

). I am also very excited for Julian Schnabel's new film

The Diving Bell and the Butterfly

, which nabbed Best Director. Even though he has only directed 2 previous films (

Basquiat

and

Before Night Falls

), both are fantastic, which will keep my expectations high. Everything else I have no comment on because I haven't heard of them. And more than likely most of them won't even make it to America.