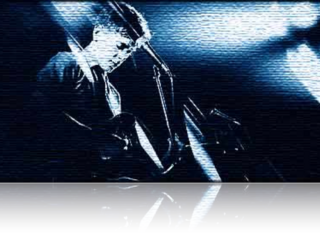 "

My morning sun is the drug that brings me near
To the childhood I lost, replaced by fear
I used to think that the day would never come
That my life would depend on the morning sun...

"
Formed from the ashes of the legendary Joy Division, the four members of New Order would chart a near unprecedented course through the 1980's, releasing countless singles and albums, many of which helped define the classic era of Manchester dance rock. Taking cues from Giorgio Moroder and Kraftwerk in combination with the bass heavy grooves of Joy Division, New Order would release the epochal "Ceremony" single in 1981 and never look back. The run of singles they produced in the 80s is nearly unparalleled, including such classics as "Blue Monday", "Bizarre Love Triangle" and "True Faith". I encourage everyone to pick up

Substance

, their 80s spanning singles collection; you'd be hard pressed to find a stronger collection of music from the era. Their sophomore album

Power, Corruption and Lies

was their watershed moment though, and it remains one of the great statements of the 1980s. Today is indeed a dark day, as one of the greatest and most influential bands of all time has called it quits after an illustrious 25-plus year career. It was full of ups and downs, but it was never less than interesting; most of the time it was just flat out thrilling.

To Peter Hook, Bernard Sumner, Stephen Morris and Gillian Gilbert:
I salute thee. You will truly be missed.
Blue Monday
True Faith
Confusion