There were enough effects pedals between these 2 bands to knock out an ear drum, but it would have been all worth it, considering these are two of the most promising indie bands currently working. The Besnard Lakes, who already have released one of the years best albums with

Are the Dark Horse

(the fact that these guys didn't headline is proof that that album title is no lie), are like a mad hybridization of The Beach Boys, Spiritualized and Crazy Horse (if that makes any sense at all). Their set was made up of 6 pretty much perfect renditions of the 8 tracks on

Are the Dark Horse

, with each slowly building, spaced-out guitar helix combining in a vortex of of symphonic noise. And if the psychedelic mood wasn't already set by the music, they also shot out smoke from under the drum kit. It was over way too soon.
Dirty on Purpose, a NYC indie band that flirts with their own kind of guitar pyrotechnics, released a overlooked album last year called

Hallelujah Sirens

(so overlooked I still haven't even heard the whole thing). Apparently they were debuting lots of material from their new, forthcoming album. It sounds pretty great, although it doesn't look like it will be too much of a departure from what has come before. Oh yeah, and Helio Sequence headlined - some dug it (evidenced by the mini dance party in front of me), others didn't (evidenced by me and my friend leaving half way through).
The Besnard Lakes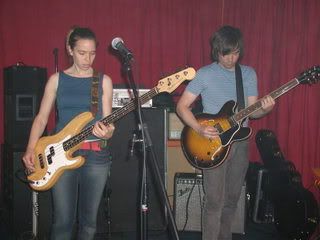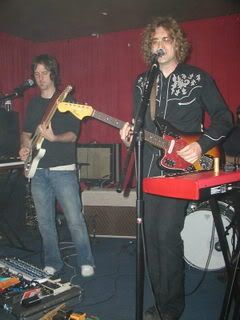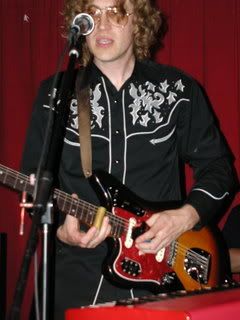 Dirty on Purpose