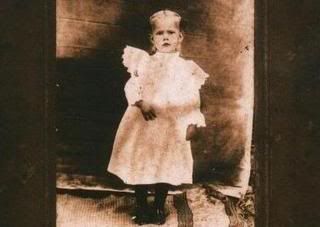 I say this every year, but I really mean it: reissued records are as exciting to me - if not more so - than the constant influx of new music we all indulge in every week. Not that all this new music isn't worthwhile, cause it is, and I will get to those records which I feel are in a couple weeks, but there is no way you can fully appreciate modern music without at least some semblance of knowledge regarding the classics. 2007 was yet another great year in this regard. Some of the best, some of the most original and some of the most obscure records were dusted off and given the chance in the spotlight they so richly deserve. Here are the best of the best.



The Afghan Whigs - Unbreakable: A Retrospective 1990 - 2006


[Rhino]

As one of the better post-grunge bands, the Afghan Whigs weren't exactly appreciated in their time. In fact, they were downright loathed by a good number of people. Listening to

Unbreakable

, a career retrospective of the groups best material though, and it is kinda hard to see why. They were confrontational no doubt, but it terms of sound, there was nothing here that your typical mid-90s, mussed hair teen couldn't appreciate. Revisionist history will probably cast this band in a nicer light, and

Unbreakable

works as an important first step in the process.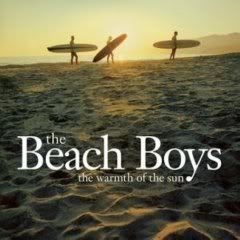 The Beach Boys - The Warmth of the Sun


[Capitol]

"
The Warmth of the Sun

takes an alternate path around all the obvious Beach Boys hits and focuses on the overlooked, and quite frankly better songs that the group produced both pre and post-Pet Sounds.
" [
Original Review
]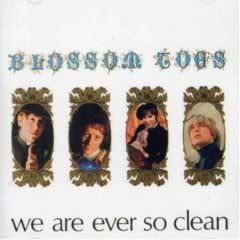 Blossom Toes - We Are Ever So Clean
[Sunbeam]


Anyone who has ever listened to a Nuggets box set knows that there is an endless well of worthy psych-pop bands that have yet to be discovered. Blossom Toes are one of those bands, and their debut record

We Are Ever So Clean

has now received it's stateside CD debut. Fueled by drugs, flower-power and a keen sense of Beatles-esque pop melody, Blossom Toes can too easily be confused with other bands of the era, but songs like "The Remarkable Saga of Frozen Dog" and "Intrepid Balloonist Handbook, Vol. 1" are too left-of-center not to standout amongst this crowded field. The original record is augmented with 10 bonus cuts, most of the alternate/outtake variety.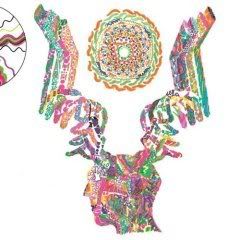 Boredoms - Super Roots 1/3/5/6/7/8
[Vice]
I've long awaited the arrival of Boredoms' complete Super Roots series, seeing as how some were out of print and some were Japan-only releases; other were just super rare. What is fascinating about the Super Roots series is that you can quite easily chart the trajectory of the group through all their phases just by listening to these 6 records (

fyi

: 2

was a limited edition mini-album and 4 doesn't exist....don't ask.).

1

is filled with song after song of super short, splatter-punk noise bursts, while

3

&

5

are nearly impenetrable, single track freak-out monstrosities, clocking in at 35 and 60 minutes respectively. Those two are for the Boredoms enthusiast only, but the final three (which does not include

9,

which saw release this year) represent some of the most forward thinking, bombastic and utterly mind altering music of the mid-1990s. Not coincidentally, these 3 records coincided with the band's 180-degree turn from ADD shredding to tribal, heaven's-the-limit, drum's-not-dead pounding, which the group most fully realized on their 1995 full length

Super Ae

.

6

was a tentative step in this direction though, with eYe cutting-up tunes and reassembling them DJ style. It's a choppy listen, but a fascinating experiment that eYe would perfect on

Vision Recreation

a few years later

.

7

is the masterpiece of the Super Roots series though - the first in Boredoms' seemingly unending line of Krautrock aping, motorik mayhem. The centerpiece, "7->(Boriginal)", is the moment that Boredoms went from an interesting experiment in penis jokes to a vital piece of the rock n' roll canon.

8

came next and split the difference between 6 and 7, merging the band's drum circle ferocity with eYe's DJ instincts, and ended up as one of the more distinctive entries in the series. Taken all together, these 6 records encompass everything that is good, bad, frustrating and ultimately vital about Boredoms and their single minded philosophy to reach the heavens through music. It's up to you whether or not to follow, but they've never looked back since.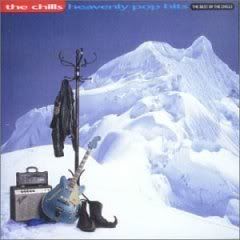 The Chills - Heavenly Pop Hits
[Flying Nun]
Seeing as how every Chills studio album remains out of print in the U.S., this reissue of the band's 1995 greatest hits compilation is totally crucial to keeping one of New Zealand's greatest bands alive in the hearts of an American audience. This appropriately titled compilation charts the band through it's many incarnations, yet the results are ridiculously strong throughout. The highlight for me is still "Wet Blanket", one of the most beautiful love songs in existence and proof that this band, which combined a punk sensibility and a love for 60s pop into a insanely catchy mix, never got their proper due.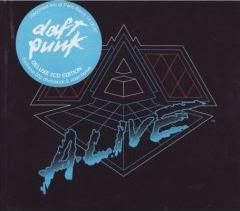 Daft Punk - Alive 2007


[Virgin]

Considering Daft Punk have such an awe-inspiring live show, it seems almost insane that

Alive 2007

is their first official live record. Culling songs from throughout their catalogue, this 2-disc set of immaculately sequenced classics goes a long way toward positioning the French duo as the foremost ambassadors of electro-chic awesomeness in all modern music.

Alive 2007

also recasts much of the better moments from their much maligned

Human After All

LP as a worthy continuation of the anthemic house they helped popularize in the late 90s. And it certainly works better as a greatest hits collection than the unfortunate

Musique Vol. 1

from last year did.



The Clash - The Singles
[Epic/Legacy]
"

The Singles

is exactly what it claims to be – a complete and consistently stunning overview of the complete 12" works from one of the greatest bands of all time..." [
Original Review
]



Enon - Believo!
[Touch & Go]
It seems more than mere coincidence that the very same year that Enon made their long awaited return to recorded music with the high-gloss pop rock of

Glass Geyers...Carbon Clouds

, that Touch & Go would reach back 8 years to reissue the fractured electro-noise pop of the band's debut

Believo!

. After the untimely dissolution of the legendary Braniac, guitarist Jim Schmersal would assemble a tentative 3 man line-up for the first Enon record, and not surprisingly the record sounds like a well spring of tossed off pop hooks and low budget studio trickery. It should also be noted, but come as no surprise, that this is the one time that Enon really sounded like Braniac for a majority of a record, and probably the last time that their experimental tendencies outweighed their more pop ideals. Of course, this is what Enon was best at, and

Believo!

remains one of Schmersal's best albums to date.



Fennesz - Endless Summer
[Editions Mego]
It's a shame that one of the great records of this decade went out of print so quickly after its initial release, making this reissue of Christian Fennesz's ambient/drone masterpiece all the more special. Two bonus tracks have been tacked on to the end of the original 8 song record, both of which are nice if unspectacular. And although I don't like it when cover art is changed, the sunset pic now adorning the album fits the blissful mood perfectly.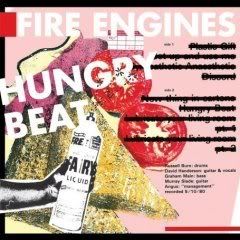 Fire Engines - Hungry Beat
[Acute]
Every year seemingly brings about the reassement of a lost Scottish band. Two year ago we got

The Glasgow School

, an inspired collection of Orange Juice highlights; last year there was that Josef K compilation

Entomology

; and last but not least we now have

Hungry Beat

, which collects the entire recorded output of post-punk pioneers the Fire Engines. Although they don't get the same attention as the aforementioned bands, they are certainly just as important to the rebirth of the post-punk sound this millennium. With only around a dozen songs to their name, the Fire Engines didn't release a lot of music, but they left a legacy that is impossible to understate.



Robert Forster & Grant McLennan - Intermission: The Best of the Solo Recordings
[Beggar's Banquet]


The untimely passing of the Go-Betweens' Grant McLennan unfortunately casts a solemn mood over this collection of the band's two main songwriters' solo highlights. McLennan was always the more pop oriented of the two, and so it goes that the disc given over to him is the more upbeat and accessible of the two. That's not to discount Forster however, who is responsible for some of this 2-disc set's most memorable moments. I wouldn't say that any particular solo album by Forster or McLennan is essential, which makes

Intermission

the best one-stop for any interested party.



Hawkwind - Space Ritual (Collector's Edition)
[EMI]
The question with the newly reissue Collector's Edition of Hawkwind's mind frying live record

Space Ritual

is just how much Hawkwind is too much? This edition brings together 3 discs of material, and for the first time includes the entirety of the bands 2 performances in London and Liverpool in 1972. There is a slight overlap in material here, but the quality of the songs is hard to argue. The 3rd disc gives the album over to 5.1 audio so you can keep the neighbors up all night. Tune in and drop out.



Jawbox - For Your Own Special Sweetheart
[DeSoto]
Jawbox's awe-inducing major label debut For Your Own Special Sweetheart had ridiculously been out of print for years, and even though it still hasn't had a proper CD reissue, this download only reissue can satiate for now. Jawbox's post-

Repeater

grind is still one of the more distinctive sounds to ever grace a major label, and

For Your Own Special Sweetheart

features quite possibly the best 4 song opening set ("FF=66", "Savory", Breathe", "Motorist") of any record from the 1990s.

For Your Own Special Sweetheart

is, was and forever will be one of my favorite records, and it remains a touchstone of 90s rock in any format.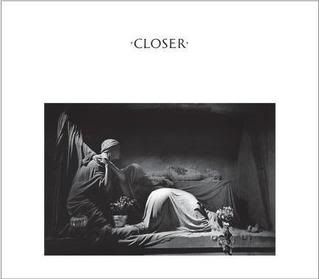 Joy Division - Unknown Pleasures/Closer (Collector's Edition)
[Rhino]
These expanded 2-CD reissues of Joy Division's only 2 full length records were obviously meant to coincide with the release of Anton Corbijn's achingly beautiful Ian Curtis bio-pic

Control

, but that shouldn't be held against them, especially when you are talking about two of the most impressive documents of the first wave of post-punk. The beauty of these records is often overlooked, as most people tend to focus on the sometimes overwhelming despondency of Curtis' lyrics, but the groups ability to wrenched heartbreaking moments from such a chilling sound remains unmatched regardless. A complete live show is relegated to the 2nd disc of each album, with many of the selections coming from non-album singles and rarities (a number of which were complied on

Still

, also reissued). It's useless to try and praise one album more than the other, as each are cornerstones of modern music.



Laurie Anderson - Big Science
[Nonesuch]
There aren't many records as prophetic as

Big Science

, Laurie Anderson's haunting vision of society and technology gone awry. Besides that fact that it eerily predicted post-9/11 fallout, it still has the power the enthrall on a human level. Anderson's spoken word diatribes, backed by inhuman electronics and foreboding string swells, is one of the most instantly recongziable sounds of the 1980s. The tag line says it all: "This is the time. And this is the record of the time."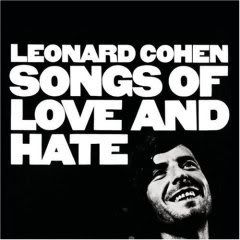 Leonard Cohen - Songs of Leonard Cohen/Songs from a Room/Songs of Love of and Hate
[Sony Legacy]
"Utilizing the sparsest of instrumentation, Cohen would lay bare his nasal-inflected vocals, inviting listeners to dissect his lyrics, which are as honest and emotional as any ever written. Now, on the 40th anniversary of the release of his debut album, Sony has re-issued his first 3 studio albums, all re-mastered with added bonus tracks." [
Original Review
]



Life Without Buildings - Live at the Annandale Hotel
[Gargleblast/Absolutely Kosher]
Breaking up after your first album almost guarantees your band never got proper recognition during it's lifetime. Life Without Buildings' cult classic

Any Other City

still remains criminally unavailable (it currently goes for $90 on Amazon), so

Live at the Annandale Hotel

now becomes the only in-print document of one of the most underrated bands of the decade. Sue Tompkins' mind bending word play is a marvel of uncontrollable excitement, and the band, with it's new wave/post-punk guitar sound, ably provided backing for her slippery verbiage. This band accomplished more in its short lifespan than most bands of their ilk, and realizing this they hung it up before anyone had a chance to actually realize that they were one of the most charming and seductive bands of the early aughts.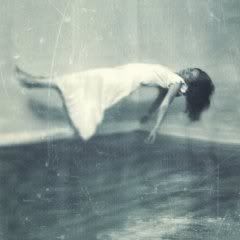 Lisa Germano - Lullaby for Liquid Pig
[Young God]
Lullaby for Liquid Pig

fell out of rotation rather quickly a few years back, but Young God's Michael Gira has corrected the situation and reissued this quietly haunting record with a fill disc of bonus tracks. The second disc may seem superfluous considering

Lullaby

is such a great stand alone work, but for fans of Germano, any chance to revisit her spellbinding world is reason enough.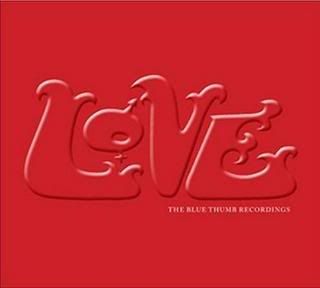 Love - The Blue Thumb Recordings
[Hip-O-Select]
The theory goes that psychedelic pop wonder Arthur Lee debuted with a couple of strong records, decided his time on Earth was coming to an end, dropped a stone cold classic (which he did), but never really lived up to that record (which is sorta true, but mostly ridiculous). The two long unavailable albums collected on

The Blue Thumb Recordings

(a 3rd disc of live cuts is included as well) goes a long way to show that Arthur Lee had more than a few gold nuggets up his sleeve post-

Forever Changes

.

Out Here

is a meandering mess in the best sense of the word, weaving odd asides with pop gems like its an mandated occurance, while

False Start

is a more concise final statement from one of the period's most schizophrenic minds. This collection is unfortunately limited to only 5,000 copies, so technically it is already out of print again, but you shouldn't have too much of a problem locating one if you act fast.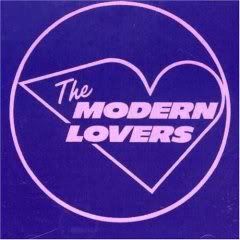 The Modern Lovers - The Modern Lovers
[Sanctuary]
The Johnathan Richman-led mope rockers known as The Modern Lovers released their sole LP nearly 4 years after the band split-up, but its influence is heard today louder than ever, with multiple modern artists channeling Richman's cheekily heartbroken tales of awkward love. The original 9 song record is quite simply one of the 1970s best records, and this reissue, which adds all the band's remaining material, makes a case for The Modern Lovers as the 70s version of the Velvet Underground: a under appreciated group working for no audience in particular, but with the foresight to see where modern rock was heading. The Modern Lovers just reached the destination a couple decades early.My only quibble with this reissue is that the original cover art still hasn't been restored, although it is featured - along with some good liner notes - in the booklet.



Pylon - Gyrate +
[DFA]
This was a long time coming. Never having received an official release on CD,

Gyrate

, the debut album from Georgian post-punk cult legends Pylon unexpectedly surfaced this year thanks to the good folks at the DFA label.

Gyrate +

collects the entire

Gyrate

album (all songs from both versions of the original record are included), in addition to the "Cool/Dub" single, the

45 RPM

EP and unreleased cut "Functionality". Their dubbed-out strut is Fugazi-by-way-of-Gang-of-Four, and Vanessa Briscoe Hay's proto-Karen O vocals are the throat-shredding equivalent of an aging fire breather.

Gyrate

is no-frills minimalist mutant disco for the new wave set, with a strict adherence to the post-punk template of fluid bass lines and a stabbing guitar attack. Pylon were as tight as they came, and

Gyrate +

is now, 28 years after the fact, ready for it's closeup.



Sebadoh - The Freed Man
[Domino]
It's really baffling that Sebadoh's legendary debut tape had never gotten a proper CD release. A majority of the songs were scattered over various collections, but the original record had never been heard outside of tape traders in the early 90s. Instead of just bringing togther these highly sought after songs though, Lou Barlow and Eric Gaffney have gone even further, collecting a staggering 52 (!) tracks from the period and arranging them into one of the most thorough documents of 1990s lo-fi ever assembled. Of course being Sebadoh, there is a lot of screwing around, weird one-offs (ummm, Lou rapping) and tape manipulation, but the amount of perfect pop here is truly something to behold. I'd say pick up last year's reissue of

III

first, but by then you'll want to buy

The Freed Man

anyway, so go ahead and start anywhere. You can't really go wrong.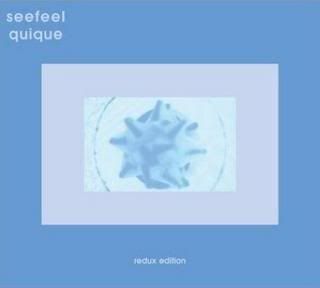 Seefeel - Quique: Redux Edition
[Too Pure]
Quique

, the 1993 release from ambient techno/post-rock trailblazers Seefeel, saw the band abandoning their early, post-MBV shoegaze sound and turning a sharp left into dub-y space age electro, hitting upon a truly idiosyncratic sound that has influenced everyone from Mouse on Mars to Tim Hecker.

Quique

is an enveloping experience, a mood alternating ether world of unidentifiable sounds and beats, and most importantly one of the 1990s most forward thinking experiments gone horribly right.



Shearwater - Palo Santo: Expanded Edition
[Matador]
Normally you don't see 2 year old records reissued when the original record stills resides on store shelves, but Shearwater took the opportunity to re-release (and in some cases rerecord) their breakthrough record when they jumped to Matador from Misra. This new edition sounds worlds better than the original CD, with bright and fully audible instruments, providing ample support for Johnathan Meiburg's arresting vocal performance. If you already own the original, it isn't necessarily essential, but for those who don't, this release leaves no question.



Sly & the Family Stone - Complete Discography
[Epic Legacy]
"Sly had no interest in forming a stereotypical soul or funk band; he wanted to challenge people's perspectives by integrating into his music a modern psychedelic sound." [
Original Review
]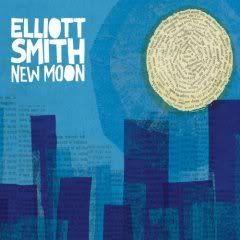 Elliott Smith - New Moon
[Kill Rock Stars]
It's nearly impossible knowing what we know now to listen to Elliott Smith rarities collection

New Moon

with a clear mind. One thing that is made immensely clear after just a few short songs though is how consistent this man was. This a two disc rarities collection made up of songs that most any singer-songwriter would aspire to write in an entire lifetime. Opener "Angel in the Snow" alone is reason enough to warrant this release, but thankfully their are 23 other songs that are at least its equal. "High Times", "All Cleaned Out", Big Star cover "Thirteen", "Placeholder", Half Right" - it could read as greatest hits collection if any of them had seen major release. Who knows how much more vault clearing will transpire in the years to come, but if they are half as good

New Moon

, then they are more than welcome.



Soft Machine - Third
[Sony BMG]
Avant-jazz behemoths Soft Machine - which featured legendary drummer Robert Wyatt - issued their 4 song epic

Third

in 1970, and it remains one of the periods most out-there records, combining elements of free jazz, psych rock and prog into a seething motnster of a record. I can't say that I can often endure full listening sessions to

Third

, but as the pinnacle of this band's collective powers, it is overwhelmingly impressive. This reissue offers up a 2nd disc of live cuts that show just how communicative and in-sync this seemingly improv based group were with dynamics.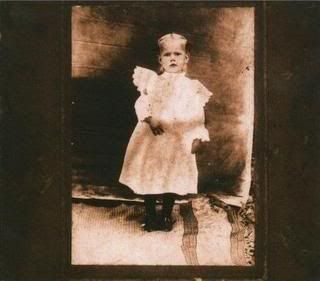 Sun Kil Moon - Ghosts of the Great Highway
[Caldo Verde]
Formed from the ashes of the Red House Painters, Sun Kil Moon's sole LP of original material

Ghosts of the Great Highway

, stands as fully realized and emotionally devastating as anything Mark Kozelek's former band accomplished. Nearly every song is here perfect, but the 14 minute centerpiece "Duk Koo Kim" is the standout, with it's hypnotic, rotating guitar figure and frail vocal melody coalescing into grand statement of intent from one of the best songwriters of our time. A 2nd disc of outtakes and alternate versions pad the release, but the original album is where the revelations are stored.



White Noise - An Electric Storm
[Universal]
More so than

Sgt. Pepper's

or

Forever Changes

or even

Trout Mask Replica

, it is darn near unfathomable that

An Eletric Storm

was made during the 1960s. It can lay claim to being the first electronic record of all time, which is even more stunning considering the group accomplsihed the feat without the use of then-unavailable synthesizers. Instead, the band used primitive tape splicing techniques to achieve the haunting soundscapes of "Visitations" and "Black Mass: An Electric Storm in Hell". Even though many bands claim influence to White Noise, there is no other record that I've heard that sounds even remotely similar. Even the first side of the record, which sticks rather closely to psych-pop formula (think the United States of America), stands just far enough outside the norm to reward repeat listens.



Wingtip Sloat - Add This to Rhetoric
[VHF]
It's rather disheartening to think that Wingtip Sloat, a slacker indie-rock band similar in sound and intent to genre godfathers Pavement and Sebadoh, have never received a fraction of the love those two bands regularly receive. This of course could have something to do with the fact that the band's best material had only previously been available on out of print cassettes and limited edition vinyl. This new CD reissue of the band's early EPs and compilation material is a vital timecapsule for a forgotten period of time when a few guys could sloppily record some songs in their garage and distribute them via handmade cassettes, while in the process impressing enough people to line up opening gigs for bands like Pavement. There are countless highlights here, but "It Reminds Me" has turned into probably my favorite discovery of the entire year: a beautifully lo-fi acoustic number, with drop-crap-on-the-floor-percussion and backwards electric guitar noise supporting an adorned vocal melody of startlingly rawness and emotion. And yes, if there is any justice in the world, please add this to rhetoric.



Young Marble Giants - Colossal Youth & Collected Works
[Domino]
Colossal Youth

seemingly sees reissue every couple years or so, but I'm not complaining that one of the great post-punk records of all time consistently stays in print. Rather, I've been waiting for a definitive release of the record, and with

Colossal Youth and Collected Works

, we finally have it. The original album should bear no discussion: it's a flat-out classic, having influenced an entire generation of slow core bands, in addition to any subsequent band that has broken their sound down to it's most essential elements (think Spoon circa

Kill the Moonlight

, which is all but a name-checking homage to

Colossal Youth

). Having only released one complete album in their lifetime, you wouldn't think there would be too much material lying around on the cutting room floor, but as this 3-CD set proves, Young Marble Giants were nothing if not hard workers. A 26 song 2nd disc is given over to singles, outtakes and rarities, while the 3rd disc houses a complete John Peel session the band record just prior to hanging it up for good.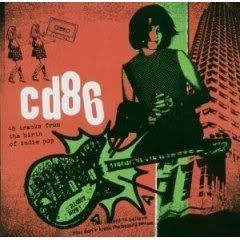 Various Artists: CD86 - 48 Tracks from the Birth of Indie Pop
[Castle]
Here it is, my favorite release of the entire year. Exactly as it's title suggests, this 2-CD compilation collects 48 tracks from indie-pop bands residing outside the U.S. from the early 1980s. Some of the bands are more well known (Primal Scream, Television Personalties, the Jesus & Mary Chain) some aren't (14 Iced Bears, Meat Whiplash, East Village), but nearly every song is darn near perfect pop. After hearing this compilation, it's hard to fathom a time when the Groove Farm's "It Only Rains on Sunday" or The Flatmates' "I Could Be in Heaven" weren't in my memory bank. This is instantly infectious and joy-inducing music from heaven. And there won't ever be a time when I can't think back to the first time I heard the Raw Herbs' "She Blows In", which instantly shoved it's way toward the top of my personal favorites on my first spin though CD86.